Phase 1 Clinical Trial for Novel Sickle Cell Transplant Procedure Receives $5.74 Million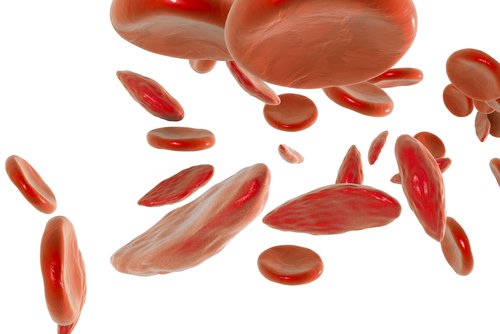 An upcoming Phase 1 clinical trial was recently awarded $5.74 million to evaluate an innovative blood stem cell transplant procedure for adults with severe sickle cell disease (SCD).
The California Institute for Regenerative Medicine (CIRM) granted the funding to City of Hope, where the research will be conducted, and will enable testing the new treatment in six adults with severe sickle cell disease.
The standard treatment strategy for sickle cell patients is a bone marrow stem cell transplant from a genetically matched donor. However, "most patients do not have a genetically matched donor and are unable to benefit from this treatment," Maria T. Millan, MD, president and CEO of CIRM, said in a press release.
This approach also is normally reserved for children, and "requires high doses of toxic chemotherapy drugs to remove the patient's diseased bone marrow," she said.
"The City of Hope trial hopes to address this unmet medical need for adults with severe SCD," Millan said.
To achieve this, researchers developed a novel procedure called mixed chimerism. It involves transplanting blood-forming stem cells from a half-matched donor into a sickle cell patient who has received a less toxic chemotherapy to deplete some, but not all, of the diseased bone marrow stem cells — creating a so-called chimera, or a mixture of stem cells with two genetic backgrounds.
Stem cells from the donor, who is a family member, are depleted of some immune cells, called CD4+ T-cells, before transplantation, promoting the growth and generation of new, healthy blood cells, without causing graft-versus-host disease — when the donor's cells attack the recipient's healthy organs.
"The City of Hope transplant program in SCD is one of the largest in the nation," said Joseph Rosenthal, MD, the study's principal investigator, also noting that 27 transplants in sickle cell patients have already been conducted at City of Hope.
"CIRM funding will now allow us to conduct a Phase 1 trial in six adult patients with severe SCD," said Rosenthal, who is chief of the Division of Pediatric Hematology/Oncology at City of Hope, Barron Chair in Pediatrics.
Defu Zeng, MD, the trial's co-lead investigator and a professor at City of Hope's Diabetes & Metabolism Research Institute, developed the mixed chimerism as a therapy for sickle cell disease and tested it in preclinical animal models.
"City of Hope believes this treatment will improve the quality of life of patients while also reducing the risk of graft-versus-host disease and transplant-related complications. Our hope is that this treatment can be eventually offered to SCD patients as a curative therapy," Rosenthal said.
Besides the transplant procedure for sickle cell patients, the scientists also have developed a preclinical gene therapy, using innovative molecular technologies.
"Our research and clinical trials are creating hope for patients with this devastating disease," Rosenthal said.
This type of mixed chimera transplant with half-matched donors has also been shown to be effective in preclinical models of Type 1 diabetes, multiple sclerosis, and lupus.
Further development of transplants for these diseases depends on the results of the sickle cell disease trial.