Alzheimer's Treatment Memantine Shows Promise in Treating Sickle Cell Disease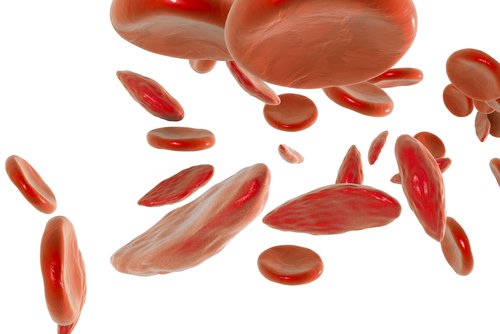 Memantine, a standard treatment for Alzheimer's disease, has shown promise in treating sickle cell disease (SCD) in six patients, a 12-month pilot clinical trial found.
The findings were presented at the American Physiological Society's Physiological and Pathophysiological Consequences of Sickle Cell Disease conference in Washington, D.C.
The study's lead researcher, Anna Bogdanova PhD, presented the paper, titled "Treatment of the First Sickle Cell Disease Patients with Antagonist of N-Methyl D-Aspartate Receptor Memantine: Biological Outcome of the MemSID Trial."
Calcium levels in the red blood cells (RBCs) of people with SCD are often excessive. The team of Swiss researchers reasoned that inhibiting a kind of receptor on the cells, known as an NMDA receptor, which when activated allows calcium to enter cells, might reduce the damage potentially caused by calcium in the red blood cells of SCD patients.
"Calcium overload in turn has multiple deleterious consequences, including loss of water and facilitation of 'sickling,' oxidative stress and increased adhesiveness of such red cells to each other and blood vessel walls," Bogdanova said.
The behavior of red blood cells in SCD patients ultimately causes the health complications of the disease, such as pain, blood clots, and organ problems.
The team tested NMDA blockers on blood from SCD patients and found that one of them, memantine, reduced damage to RBCs and the formation of sickle-shaped RBCs. Memantine has long been used to treat patients with Alzheimer's and is considered to be safe and well-tolerated.
"Memantine has been used for decades for treatment of Alzheimer's disease and dementia worldwide. It has proven to be safe, is off-patent and produced as generic by multiple companies," Bogdanova said. "Experiments in which we exposed blood of sickle cell disease patients to memantine revealed less oxidative damage and sickle cell transformation."
The researchers went on to test memantine in six patients in the pilot Phase 2 clinical trial (NCT02615847) for 12 months. The participants reported a better quality of life. Monitoring of their RBCs during the trial supported these findings.
"We have proven safety and tolerability of memantine by sickle cell disease patients," Bogdanova said. "The trial participants reported substantial improvements in quality-of-life scores and expressed that they had a 'good year.' This was supported by the observations shown by the clinical and research laboratory red cell parameters monitored during the MemSID study.
"Taken together, the findings reveal reduction in hemolytic [red blood cell rupture] activity, stabilization of red cell membrane and increased longevity of red cells, and suppression of ineffective red blood cell production (erythropoiesis). We are inspired by this promising outcome and are initiating a follow-up phase II trial defining optimal dose of memantine to support stabilization of red cells in 40 to 50 adult and adolescent patients with sickle cell disease this December. If successful, this trial will allow us to use this small and inexpensive molecule to improve quality of life of patients with sickle cell disease worldwide," Bogdanova said.
Only one drug (hydroxycarbamide) has been approved by the U.S. Food and Drug Administration for the treatment of SCD to date, and that was in 1967.
A larger trial (NCT03247218) of memantine to treat SCD is to begin in early 2018 and will include roughly 20 SCD patients ages 10-17 and 20 patients 18 and older.